Carbon ferro manganese(L)
Ferro Manganse in different gradesa are used in manufacturing of Welding Electrodes & also special types of stick electrodes. Low Carbon Ferro Manganese (LCFeMn) & Medium Carbon Ferro Manganese is mainly used for producing E6013 electrodes.Ferro manganese is used in producing steel for being an excellent deoxidizer and desulfurizer.
COMMODITY

MEDIUM CARBON FERRO MANGANESE LUMPS/POWDER
Low carbon ferro manganese Properties
Production of ferro-alloys with low-carbon (< 0.1%) content & high recovery of the primary metal 87 to 90% for FeMo, < 90% for FeV, 85 to 89% for FeW, 90% for FeNb. The rapid completion of the reduction essentially a non-furnace process and does not require external heating
Low carbon ferro manganese Usage
Low carbon ferro-alloys are used for deoxidation of steels as well as for introduction of the alloying elements in the steel during the steel making process. By addition of specialty ferroalloys during the production of steel, the properties (mechanical, joining etc) of the steels are upgraded.
Sahjanand Group of Industries as a one point source for procurement of manganese ore. Having 90 years of mining experience Sahjanand Traders a parental company is the backbone to develop manganese base industries – Sahjanand Ferro Alloys and Sahjanand Pulverisers.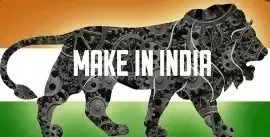 : Jalaram Marg, opp. Children Hospital, Karelibagh, Vadodara, Gujarat, India
: +91 9824091039