Testing & Quality Control
The policy of the company is to supply High Level Quality Products matching with International Standards and this is achieved through rigorous quality control with the purpose of eliminating defects at every level of products rather than improving after production, which is the latest quality control technique.
Sampling, testing, selection and approval of all basic raw material at the mining sources.
Testing of the raw material for all the specifications after receiving at the factory.
Final testing and approval.
Selection testing and approval of high quality packing material like HDPE bags with additional liner inside, and machine stitching of all the HDPE bags after proper
weighing on automatic filling and weighing machines.
Palletization of properly filled, and machine stitched bags on good quality, strong pellets and thereafter
stripping with special plastic strip.
Final inspection of palletized material during stuffing of container at our factory.
Sahjanand Group of Industries as a one point source for procurement of manganese ore. Having 90 years of mining experience Sahjanand Traders a parental company is the backbone to develop manganese base industries – Sahjanand Ferro Alloys and Sahjanand Pulverisers.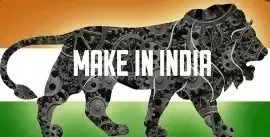 : Jalaram Marg, opp. Children Hospital, Karelibagh, Vadodara, Gujarat, India
: +91 9824091039