The Manganese Ore Lumps can be availed in different grades of 18% to 52% manganese (Mn) content and are mainly used for the manufacturing of silicon manganese, steel, M.S. steel and alloys. The Manganese Ore Lumps are also used in the high carbon ferro manganese industries.
| COMMODITY | MANGANESE ORE LUMPS |
| --- | --- |
| | 40-44%            44- 48% |
| | |
| | |
Manganese ore lumps Properties
It is a hard metal and is very brittle. It is hard to melt, but easily oxidized. Manganese is reactive when pure, and as a powder it will burn in oxygen, it reacts with water (it rusts like iron) and dissolves in dilute acids. Manganese is essential to iron and steel production.
Manganese ore lumps usage
Most of the manganese produced is used in the form of ferromanganese and silicomanganese alloys for iron and steel manufacture. Manganese ores containing iron oxides are first reduced in blast furnaces or electric furnaces with carbon to yield ferromanganese, which in turn is used in steelmaking.
Sahjanand Group of Industries as a one point source for procurement of manganese ore. Having 90 years of mining experience Sahjanand Traders a parental company is the backbone to develop manganese base industries – Sahjanand Ferro Alloys and Sahjanand Pulverisers.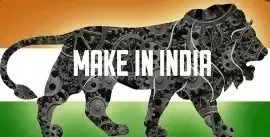 : Jalaram Marg, opp. Children Hospital, Karelibagh, Vadodara, Gujarat, India
: +91 9824091039