All our products are processed by state of art plant and machinery to ensure granted quality and quantity of our finished products, which are finally analysed in our own laboratory before delivery. A list of plant and machinery used to process various raw materials are given below.
Mechanical and Hand jigs
Mechanical Vibrating Screens
Raymond Rollers Mills
Shredding Machines
Mixture Machines
Various Jaw Crushers
Hammer Mills
Various capacities furnace for production of High Carbon, Medium
Carbon and Low Carbon Ferro Manganese.
Calcinations Furnaces for Manganous Oxide.
Sahjanand Group of Industries as a one point source for procurement of manganese ore. Having 90 years of mining experience Sahjanand Traders a parental company is the backbone to develop manganese base industries – Sahjanand Ferro Alloys and Sahjanand Pulverisers.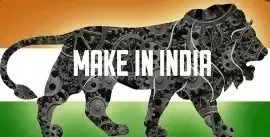 : Jalaram Marg, opp. Children Hospital, Karelibagh, Vadodara, Gujarat, India
: +91 9824091039