Manganese(II) sulfate monohydrate is a hydrate that is the monohydrate form of manganese(II) sulfate. It has a role as a nutraceutical. It is a hydrate, a manganese molecular entity and a metal sulfate. It contains a manganese(II) sulfate. ChEBI.
| COMMODITY | MANGANESE SULPHATE |
| --- | --- |
| | |
| | Purity (Dry Basis) : 98.5% min. |
Manganese sulphate Properties
Manganese(II) sulfate minerals are very rare in nature and always occur as hydrates. The monohydrate is called szmikite; tetrahydrate = ilesite; hexahydrate (the most rare) = chvaleticeite; pentahydrate = jōkokuite; heptahydrate = mallardite.
Manganese deficiency. Taking manganese by mouth or giving manganese intravenously (by IV) helps to treat or prevent low manganese levels in the body. Also, taking manganese by mouth along with other vitamins and minerals can promote growth in children who have low levels of manganese in developing countries.
Sahjanand Group of Industries as a one point source for procurement of manganese ore. Having 90 years of mining experience Sahjanand Traders a parental company is the backbone to develop manganese base industries – Sahjanand Ferro Alloys and Sahjanand Pulverisers.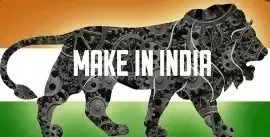 : Jalaram Marg, opp. Children Hospital, Karelibagh, Vadodara, Gujarat, India
: +91 9824091039